*We will be able to offer some of our training services online soon, further updates will be available on this page.
As a carer registered with Halton Carers' Centre, you can access all the training sessions we provide free of charge. If you want to know more about the different types of training we offer, either ring or call in to our Runcorn or Widnes offices. Below are a list of some of the courses available:
First Aid
Dementia Awareness
Coping Strategies for Dementia Carer
Parent Behavioural Support
Personality Disorder Training
Mental Health Awareness
Suicide Awareness Training
Autism Awareness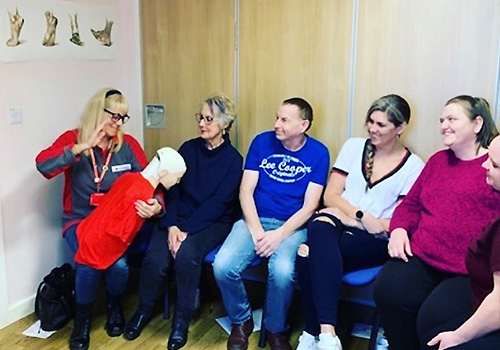 Caring with Confidence Course
The Caring with Confidence Course is a series of sessions to help unpaid carers make a positive difference to your life and that of the person you care for. It can help you to develop your skills and knowledge to help you in your caring role. The course is usually 4 hours per week for 6 weeks, with lunch provided. It covers different topics, which will help you to be more confident in your caring role. The first session is a taster and you can choose which sessions, if not all, that you would like to attend.
* For current training available & dates please contact the centre.
Halton Carers eLearning Hub
Access Limited to Halton Carers
You can only access the eLearning hub if you have been given a Username and Password off your Halton Carer Support Worker. To go to the hub, just click the button below: