Welcome to our 'Young Carers Calendar' page! Please bookmark this page for future reference and keep checking back regularly to see what exciting new activities we will be holding Young Carers in Halton!
Dec
21
Mon
2020
Holidays Club

@ TBC
Dec 21 @ 10:00 am – 3:00 pm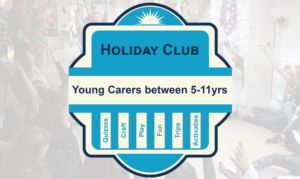 Trips and fun activity sessions over the school holidays for all young carers to take part. During the Covid lockdown we expanded this to a weekly zoom session to join in with fun quizzes, scavenger hunts and other activities.
Visits include Norton Priory, Catalyst Museum and Wonkey Garden at Ditton Community Centre to explore and discover what's there and make things. During the summer holidays, we also had play & craft days at the carers' centre and Mencap building. Also parties at Halloween and Christmas for our amazing young carers.